APTAPB Training //

Midland's CO2 and ROZ School (Aug 23 -26)
Midland's CO2 and ROZ School (Aug 23 -26)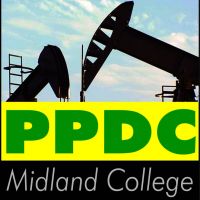 Something exciting and new is happening in the Permian Basin.  We've found a new way to produce residual oil in addition to CO2 EOR!!!
We call it Depressuring the Upper ROZ (DUROZ).  Through the use of the emergent technologies of horizontal drilling and staged hydrofracing in the San Andres ROZs, one mile laterals can produce 275,000 bbls from 5000′ depth!  The wells can be drilled and completed for $2.5 million so the play is in full swing even at $50/bbl oil prices.
Anyone interested in this new play, needing to understand the residual oil zones or involved in CO2 Oil Recovery Operations should plan to attend this course!
Register online at
www.midland.edu/ppdc or call: 432-683-2832
 Location:
Midland College PPDC
105 W. Illinois
Midland, Texas 79701
Fee:
In-State, $1,895
Out-of-State, $1,920
Course #'s:
In-State:
Out-of-State:
3.2 CEU's and 32 PDH's
Petroleum Professional Development Center
221 N. Main Street
Midland, Texas 79701
Office Phone: (432) 683-2832
Fax: (432) 686-8089
For information go to:

Midland College is an equal opportunity
Employer/Educator.
Midland College is accredited by the Commission on Colleges of the Southern Association of Colleges and Schools to award certificates and associate and baccalaureate degrees. Contact the Commission on Colleges at 1866 Southern Lane, Decatur, Georgia 30033-4097 or call 404-679-4500 for questions about the accreditation of Midland College.
Midland's CO2 & ROZ School
From the World Leaders in CO2 Enh Oil Recovery & Residual Oil Exploitation via Horizontal Drilling
Jointly Sponsored by APTA and Midland College's PPDC
Anyone interested in Residual Oil Zones or involved in CO2 Oil Recovery Operations or implementation should plan to attend this course!
The course is open to International attendees and space is limited to the first 40 registrations.
August 23-26, 2016
8:00 am – 5:00 pm
Tuesday-Friday
Instructors: L. Stephen Melzer, Melzer Consulting; Robert Trentham, Ph.D., UTPB/CEED; Ron Wackowski, APTA and David Vance, Arcadis US
CO2   and ROZ SCHOOL
Course Schedule and Curriculum
Day One: Overview of the Elements of CO2 Flooding
CO2 EOR Best Practices and ROZ Exploitation :and the Latest in ROZ Understanding & Reservoir Depressuring (DUROZ)
Overview of EOR Techniques and the Evolution of CO2 Flooding
CO2 Demand, CO2 Sources, Natural and Anthropogenic (Man-Made), and the Properties of CO2
CO2 Transportation and Injection – Pipelines, Trucking, Metering
Reservoir and Production Practices – Miscible, Immiscible, Gravity Stable, Processing Rates, Examples
Downhole and Wellsite Equipment Needs
CO2 Recycling, Plants & Processing – Dehydration, Sulfur/NGL Separation, Compression
Key Elements of Reservoir Geology
Overview: The Business of CO2
Day Two: Evaluating a Candidate Flood, Reservoir Response and Flood Operations
Flood Prospects: The Initial Evaluation and the Concept of Screening
Flow Units and Reservoir Compartmentalization
Reservoir Characterization
Geophysical Techniques
Modeling the Reservoir and Waterflood Response – Sweep Efficiency Concepts and Rules of Thumb
Normalizing Flood Response – Actual Examples
Optimizing the Flood, Reservoir Surveillance, Pattern Balancing, Recognizing and Remediating Reservoir Sweep Problems
CO2 Flood Simulation and Response Modeling Techniques
Key Features of CO2 Flood Operations Operational Features Peculiar to CO2 – Beyond Waterflooding
Day Three: CO2 Facilities and Field Trip
Dehydration Processes
Compression Facilities
Natural Gas Liquids Removal
Integrated Plants
Full Stream (Gas) Re-injection
Field Visit to a CO2 Flood and Facility
Tour of CO2 Production and Injection Facilities and Recycle/Processing Facilities
Day Four: CO2 Production and the Business of CO2 Flooding
Land/Mineral Considerations
Fundamentals of CO2 Supply Contracts
Parametric Sensitivities & RoRs
Permian Basin and an Update on Current ROZ Research and Field Project Results
A View at the Future – Vertical Profile Expansion (Case Histories-based) and ROZ "Greenfield" Developments, Reservoir Depressuring
A Detailed Look at the Science of Anaerobic Bacteria on Rocks and Fluids in the ROZ
Update on Current ROZ Field Project Results
Latest on the PB ROZ Resource Assessment
End of Course
0 Comments
ON "

Midland's CO2 and ROZ School (Aug 23 -26)

"
Recent CO2 Schools
August 16, 2016
Midland, Texas
February 2014
Beijing, China
August 12-14, 2014
Steamboat Springs, Co